Somestimes, when the wind is very strong, I wish for a shawl that is thick and warm but makes me look feminine as well.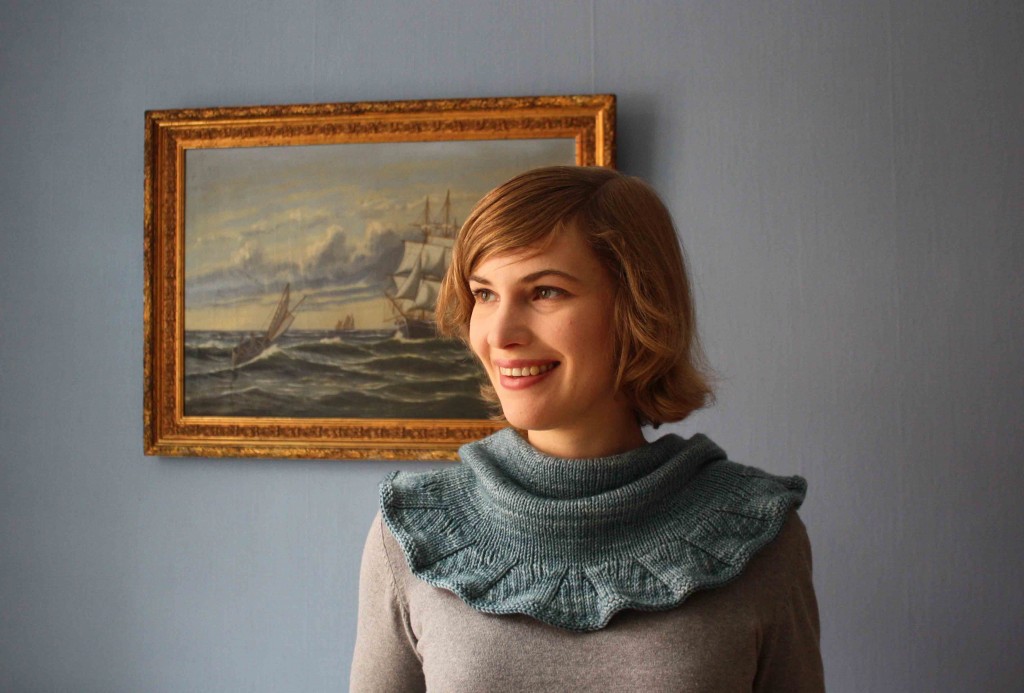 "Mien Deern" means "my girl" in Low German. This shawl is reminiscent of a "Deern": It's playful and easy, but due to the DK yarn a little bit rustic, too.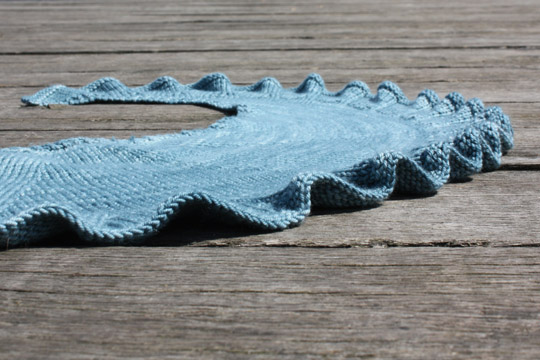 When designing this shawl, I focussed on two things: I wanted to create a shawl with ruffles that are well defined and edges that don't curl – even when being worn frequently.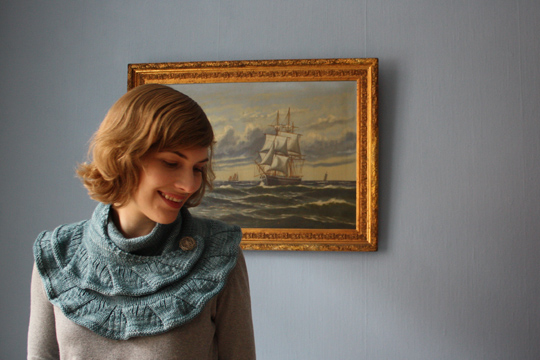 The special thing: If you put the shawl around your neck, all of the ruffles will drape the way they are supposed to be. By the way, there are no special techniques required to knit this shawl, it's totally suitable for beginners as well. For further information please visit my ravelry page. Happy knitting!