Sandbanks are small islands of calm, that are washed around by the churning sea. Not only my shawl's shape reminds me of sandbanks, but also the ornamental edge pattern. It has a crescent shape that is completely knit in the round.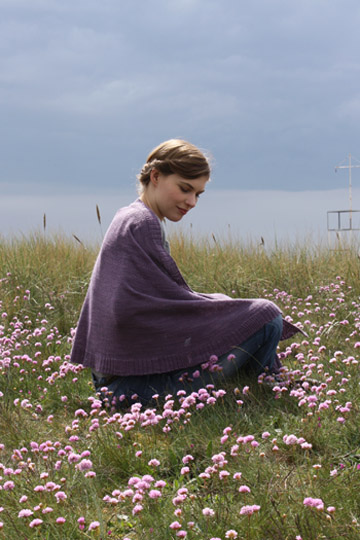 I prefer wearing the shawl as a cardigan in a casual way, but it also makes a wonderful wrap for an evening on the beach.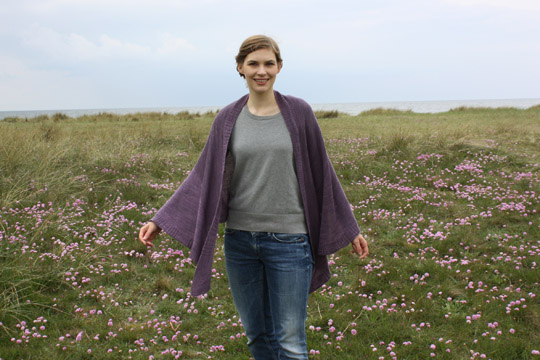 Since you start with an invisble cast on in the centre, most of the stitches are knit stitches.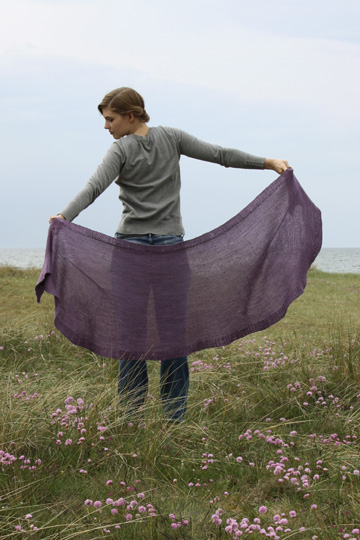 Except from occasional increase and decrease rounds, the biggest part of my Sandbank shawl is totally relaxing to knit due to all of the rounds in stockinette stitch – just like an island of calm.
For further information please visit my ravelry page. Happy knitting!