Segel (English: sail) is an elongated bias-shaped shawl, that looks like a sail. Due to its double thickness it is equally pretty on both sides – yet no difficult techniques needed!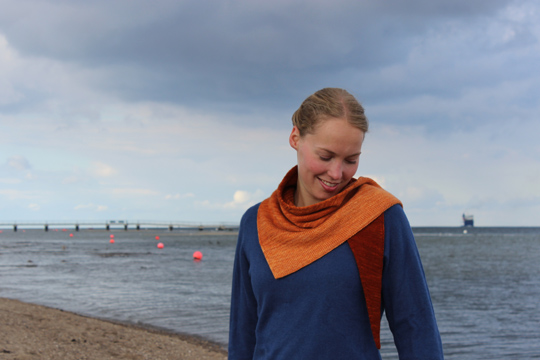 Segel is completely knit in the round without a single purl stitch; as a last step, both edges are bound off together – that's all. And the best: No curling edges! The folds, that are worked as you go, ensure that both sides lie on top of each other very well, while producing a double texture that protects from opposing wind.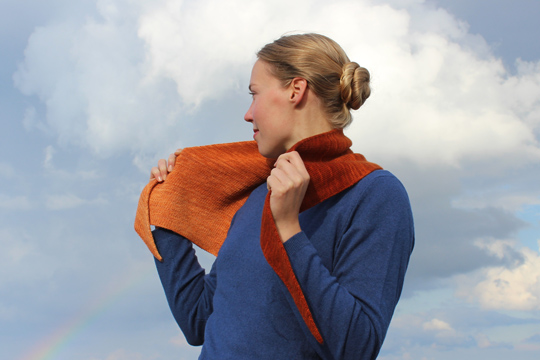 This special construction gives ample scope for your creativity! I really loved the idea of making a sail in a gradient look using the Miss Babs Gradient Set. There are also millions of other options to use this pattern: Combine different colors, yarns and stitch patterns (e.g. Fair Isle…) the way you like – enjoy!
For further information please visit my ravelry page. Happy knitting!